ZAHLTAG
Lieber Bürgermeister von Berlin,
10 Jahre lang habe ich den Prenzlauer Berg trockengewohnt (1996-2006), mir dort das Hirn aus der Rübe gefeiert und ausgesprochen dekorativ im Stadtbild herumgestanden (Belegfoto s.u., Headquarters "Maus Inc.", Kopenhagener Strasse 36, II).
In Wort und Tat habe ich entscheidend zur Förderung des Standortes Berlin und damit zum aktuellen Immobilienboom beigetragen (s.a. Richard Florida, "The Rise of the Creative Class").
Im Kapitalismus gibt's nix geschenkt. Hiermit stelle ich Ihnen 0,1% der Berliner Grund- & Gewerbesteuer für die nächsten 50 Jahre in Rechnung.
Bitte überweisen Sie mir den Betrag alljährlich am 31.12. auf mein Konto bei der Berliner Sparkasse. Danke.
MfG,
Stephan Maus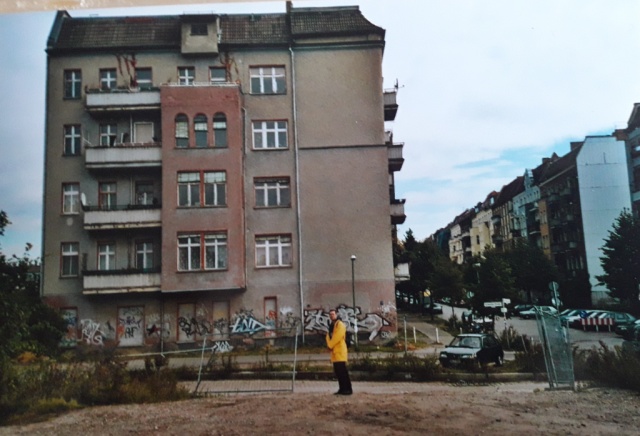 dito, ich hba da auch noch so einiges zu kriegen, schliesslich hab ich mitgeholfen, mitte, fhain, p-berg und xberg hip, legendär und kult zu machen